You know those "ah-ha" moments that change your life forever? In an instant, you realize your whole future is laid out in front of you.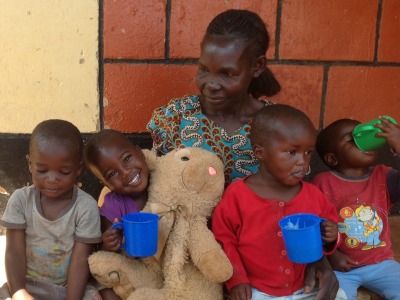 I experienced a moment like that years ago which remains just as fresh in my memory as the day it happened.
Picture a hot, tropical afternoon in one of the first Kinship Projects. The air was humid and heavy. It seemed like the sky would explode with rain any second. I stood on the cool tile inside the church and watched a young girl approach the doorway. 
She was around eight years old and stood silently as adults, the Kinship pastor and the good Samaritan who brought her there, talked over her. Just hours before, she had been playing outside while her parents worked in the fields nearby when suddenly a landmine exploded.
They were killed instantly.
This heartsick little girl was still in shock. She was paralyzed in the entryway, just staring at the floor.
Meanwhile, a forlorn widow sat in the corner. She was also new to the Kinship, having just lost her husband and her family. Her pain was still so fresh and heavy, just like this little girl's. She just sat there on a stool, shelling beans into a shallow woven bowl.
I'd read the verse many times.
You probably know it. James 1:27. "Religion that God our Father accepts as pure and faultless is this: to look after orphans and widows in their distress and to keep oneself from being polluted by the world."
Now here I was, standing in front of an orphan, and a widow, seeing their grief spread raw before my very eyes. I started to understand God's heart behind his command a little bit better.
But after what happened next, a wave of realization washed over me.
I saw in that moment more clearly than ever how the widow and the orphan help each other when we give them the chance.
Why orphans and widows?
Suddenly, the helpless little girl in the doorway looked up at the woman in the corner, whose eyes lifted as well. They met each other's gaze. The air was electric.
I held my breath.
The woman set her bowl aside and motioned for the little girl to come to her. It took a few tries, but finally, the girl took off towards her.
They collided in the middle of the room, wrapping each other in an embrace and dissolving into tears; it seemed as though their pain-filled hearts both broke open at the same instant.
I saw in that moment more clearly than ever how the widow and the orphan help each other when we give them the chance. Though they had never met before, they understood each other's pain. Strangers in grief, united by a gut wrenching loss. 
If you'd seen this beautiful encounter, you would've shed a tear like I did. I promised myself never to forget that moment, because that is why God calls us to care for both orphans and widows. They need each other. They experience their brokenness together.
And they heal and find joy again together. 
Your Opportunity to Bring Orphans and Widows Together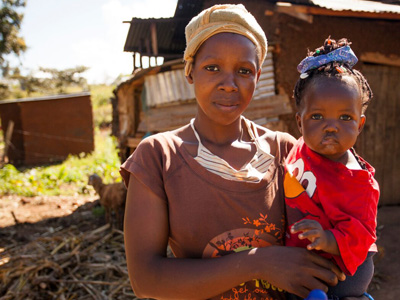 Women and children like these two need your help to find each other.
Won't you help them today?
You can reach into an orphan's or a widow's darkest hour and rescue them. When a child isn't safe at the hands of an abusive relative, you can be his protector.
When a woman is left on the streets with no way to feed herself or her small children, you can save her from disgrace and despair.
Your gift today will give an orphan and a widow a home, food, clothing, and educational opportunities. And even more than that, you'll make sure they have a connection and relationship that will help them weather through the worst days of their lives.
Thank you,
Craig Muller
President and CEO
Kinship United