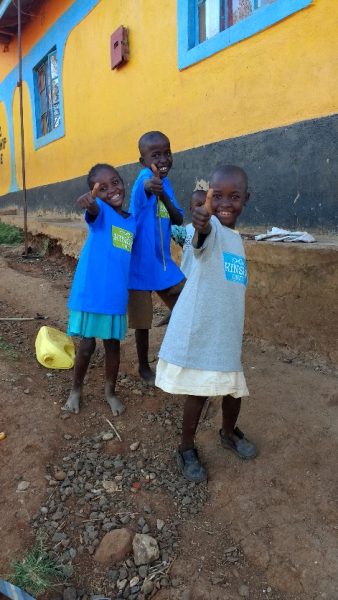 This Valentine's Day is a little different than most that I've had before. Why? Because this year my Valentine's Day is happening almost 10 hours before most of yours! And it's happening in Uganda!
Myself and a couple other Kinship United team members have been visiting Kinship Projects and meeting the beautiful children you're helping in both Kenya & Uganda for the past two weeks. And let me tell you, the love they have for God and especially the love they have for you is something fierce. I felt it the moment I stepped into the Geta Kinship Project. These little kids who have been abandoned, abused, orphaned, or worse were smiling. And after hearing the tragic stories of some of them, I wondered, "How on Earth can this child be smiling or even just functioning after what they've gone through?!"
The only conclusion I could come to was "love." Your love for helping them has enabled these kids to heal and grow and have a chance at a better future. Your love allowed them to join a family of other kids and caregivers with similar stories. I've even seen firsthand how the older kids who've grown up in a Kinship Home stay in that Kinship Project to love on the younger kids and care for them as well. Everything comes back to "love."
So on this unique Valentine's Day, I want to send you all of the love we received during this adventure to Kenya and Uganda. That's love from each Kinship United team member, each pastor, each caregiver, and each child. That's A LOT of people and A LOT of love. Can you feel it?
Katie, Graphic Arts and Media Administrator
*"Siku ya furaha ya wapendanao" is Swahili for "Happy Valentine's Day"
One year ago, a few of our US team members were in East Africa visiting the Kinship Kids you love and support. This post was one of our team member's Valentine's Day message to you!