During Christmastime, it can be easy to get lost in the whirlwind of presents, food, travel, family, and celebration.
But at the end of the day, Christmas is about celebrating the birth of Jesus. As we celebrate Him at church and at home on Christmas Day, we take His words to heart. And what better way to do that than by helping those the Bible asks us to: the orphan and the widow.
This Christmas, live out the Gospel and be a vessel of God's unyielding love. Give an orphan a gift that will show them they are seen, valued, and loved in God's eyes.
Will you add just one orphan to your list to shop for this Christmas?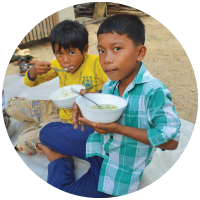 Food is the first thing on an orphan's wish list because it's the first thing on the mind of a hungry child. Before an orphan is rescued, he spends his time worrying about where his next meal will come from. Can you help make sure there are enough bowls to go around for Kinship Kids and hungry community members?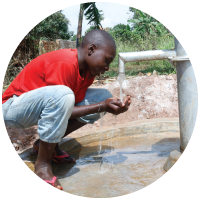 You can join the fight to restore childhoods by providing clean water solutions like wells, hand pumps, and filtration systems. These not only benefit the kids and caregivers in our Kinship Projects, but the blessing also extends to the surrounding local community. Will you help protect children from preventable water-borne illnesses?