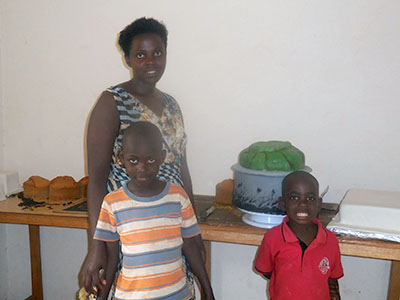 Who doesn't love a chance to get a fresh start? It's certainly something that Ssubi and his family know well. You can see young Ssubi standing with his mother and brother here; he's the one in the striped shirt. 
Ssubi – which means "hope" in the Luganda language – was born into hopeless surroundings.  His father was an alcoholic, and his mother couldn't support their growing boys on her own.
Why then name your child "Hope"? Ssubi's mother put her faith in Christ and realized there was a lot to be hopeful for. She became involved in the church and enrolled in the Women of Worth Baking Program at the Kireka Kinship Project in Uganda.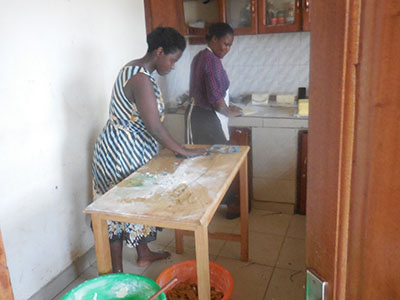 Now, five years later she's a women's leader at the Kireka church and has her own bakery business. She supplies cakes to more than 10 supermarkets in Kampala, the capital city of Uganda. And, she can now afford to send Ssubi and his brother to school.
Because of your gifts to Kinship United, children like Ssubi are protected and cared for, and women like his mother are finding their worth and purpose. Thank you for bringing hope and God's love to families like Ssubi's.