With your generous support of Kinship United, you are uniting people separated by war and tragedy, rebuilding loving families for orphans and widows, and creating networks of local churches and rescue centers.
What Your Gifts Did in 2016



For those of you who like numbers, we know you're out there! We've tried our best to quantify your impact last year, and you're going to be amazed at all you accomplished.
In 2016, you: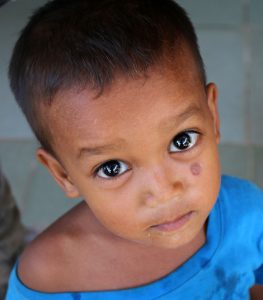 Rescued and cared for 1,529 children within the walls of our Kinships

Placed 1,170 children in safe foster care families

Fed 42,672 children in feeding programs

Provided life-saving aid for 2,829 widows

Served 14,859 people with urgent medical care
You deserve a huge round of applause! Thank you so much for your contributions and for your prayers and encouragement.
2017 Ministry Focus 
Your gifts this year are going to take care of thousands of kids inside and around Kinships, making sure they are safe, healthy, and loved. Whatever you might need to provide for your own kids, from school supplies to toothpaste to new shoes, that's what it takes to care for Kinship kids in 10 different countries.
In addition to this huge task, here are a few challenges you can help overcome this year.
Essential Home Repairs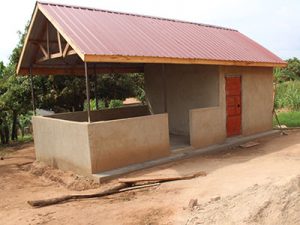 It takes a lot to keep up with 1,500 kids, and many of our Kinships have been around for a few years so they are starting to feel the wear and tear of housing a lot of children! Handprints in the paint, chips in the floors, torn bedding and mattresses, worn down roofs…well ok, that last one isn't the kids' fault, but you get the picture. Kinships everywhere need help with some essential repairs.
Kinships in East Africa especially are in need of outdoor kitchens (see photo above of the new kitchen at the Jungo Kinship in Uganda) and solar panels or other electricity options.  GIVE NOW
Rescue and Stabilization
Families on the run from violent conflict, orphaned children abused by cruel guardians, and victims of disaster all need your helping hand. With your gifts you can deliver food to their doors, help them out of dangerous situations, and get them started on a path toward a more hopeful future. Most of them can't even imagine what it's like to feel hope again, but you can give them that gift.  GIVE NOW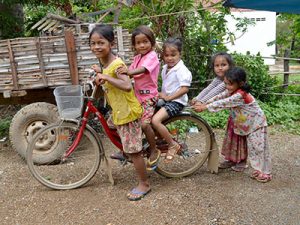 Crucial Access Transportation
This might be the #1 request from Kinships around the world. They need vehicles so they can serve their communities, rescue kids, get to school or the doctor, and do pretty much anything you use your car for (except maybe drive-thrus. They don't usually have those in our neck of the woods.)
These Kinships are the only safe havens in their villages, and hundreds look to them every day for survival. Will you help them answer the call?  GIVE NOW
How about some great news to start the new year: thanks to your generosity on Giving Tuesday, the Lodwar Kinship in the desert of northwestern Kenya is finally hitting water! Clear, fresh water is only a few hundred feet under the rocky earth, and because of you, the Lodwar Kinship Kids and their neighbors will be drinking it soon.  
Water is obviously an important issue in every Kinship. If you'd like to make a gift to clean water solutions, it will be put straight to use.  GIVE NOW
Look Us Up! 
Charity Navigator recently gave us a score of 96 out of 100, and we continue to hold our four-star rating with them.
Look us up on Charity Navigator, ECFA, the Better Business Bureau, Christian Service Charities, Guidestar, and let us know if you have any other favorite charity watchdog sites. We are passionate about our responsibility to steward your gifts so you can have the biggest Kingdom impact.
We Love Monthly Givers!
Make your gift monthly and you'll be an answer to our founders' prayers. They're stretched to the limits and will be thrilled to know they can help more people thanks to support they know is coming every month.
Just select the "recurring donation" option the next time you make your donation, and you're all set!