When you decided to donate to Kinship United this year, you saved THOUSANDS of abandoned and forgotten orphans. Your decision gave them a new life. A life full of laughter and smiles. A life full of learning. A life full of God's love.
As we come to the end of one year and begin another, we celebrate what you've accomplished.
Let's take a look back at three of the most intense, life-changing rescues that YOU made happen this year!
You Saved Rachael's Life in Uganda
Do you remember Rachael? The 16-year-old from Uganda who almost died because of a rare liver disease?
The doctors didn't give her much time. But you refused to accept that as the end of her story. Rachael would have died had you not stepped in.
You gave her the opportunity to see a doctor who could provide her with the medication needed to make her better. This year, you saved her life.
You Rescued These Brothers in the Dominican Republic
How about these three brothers living in the Cayacoa Kinship Project in the Dominican Republic? 
After fearing for their lives, these brothers were rescued and brought to the Cayacoa Kinship home after witnessing their mother stab their sibling to death.
Because of your support to Cayacoa, you gave these boys a home - a SAFE home - where they don't have to be afraid anymore. This year, you saved a group of siblings who just celebrated their very first Christmas together.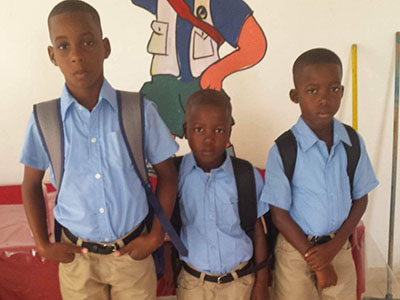 You Helped Refugees in Thailand
Any finally, "refugee" was a word in 2016 that you just couldn't escape. News stations and social media rattled off numbers too large to even comprehend leaving you wondering, "How could I possibly help any of them?"
Because you supported Kinship United this year, the Wang Pa Kinship Project in Thailand has been able to save dozens of refugees like this young boy. Meet Lalapo.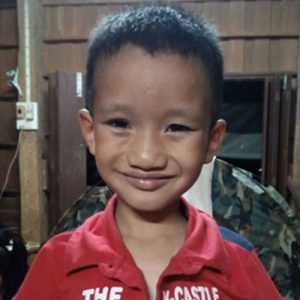 "My name is Lalapo and I am a refugee from the Skaw Karen tribe from Myanmar. I was born in Thailand and am an only child. My birthdate is April 16, 2010 and I am six years old. I was abandoned by my mother who went out to look for work. My father is an alcoholic who used to beat me. I would like to have the opportunity to attend school and live a safe and happy life."
Kinship, in its purest form, is people simply taking care of other people. That's what you did in 2016 and together, that's what we will do in 2017. Happy New Year from Kinship United!!!!