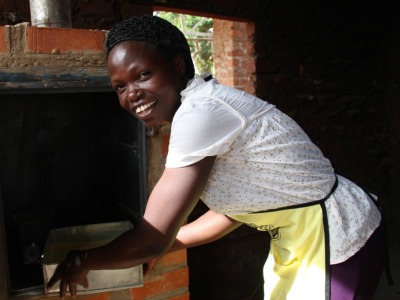 Did you know that you gave women in the Kyengera Kinship in Uganda a reason to celebrate? And changed their lives forever!
It's true! Pastor Pauline Kamanzi emailed us just last week and couldn't contain her excitement. Your contributions bought the Kyengera Kinship a kitchen and a brand new oven. With the oven, Pastor Pauline can now teach other women how to bake treats to sell around their villages.
Most women in Uganda don't have a way to make money. They depend solely on their husbands for everything. And some husbands hold this over their wives and even abuse them because of it.
But you changed all of that for the strong women of Kyengera.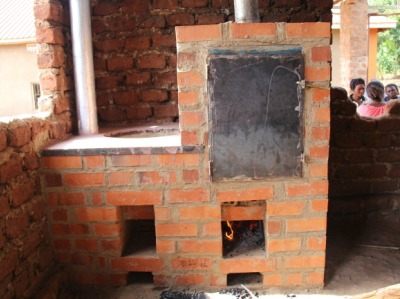 According to Pauline, "Even with talent and a passion for baking, it's impossible to do without a proper kitchen and an oven. That's why the women of Kyengera were so pleased when we informed them that soon, they would be having a kitchen, courtesy of Kinship United. They kept inspecting its progress, waiting anxiously for the time when it would be ready for use. When they were told that finally, they could use the kitchen and bake cakes in the oven, they couldn't hide their joy."
You not only gave these women a way to practice their new talents, but you opened the door to independence for them. And they couldn't be more grateful.
"Ruth, one of the active ladies in the baking project said, 'Please, convey our heartfelt thanks to those kind-hearted people who made it possible for us to have this blessing. I believe that our story here is going to change…,'" Pauline wrote.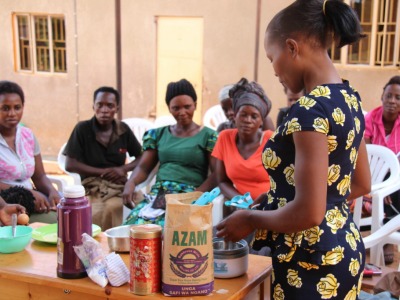 Ruth had been abused by her husband, who cruelly lorded his ability to work over her. Now, she'll be able to contribute to her family. Something she had no way of doing before.
The children at the Kyengera Kinship Home are also benefitting from your generosity! They'll be able to sit in on classes and learn how to bake with women taking the course from Pauline.
Pauline wrote, "…This Kitchen is not only going to serve the women but also our children in the Kinship home. It is better if they acquire these money-generating skills while still young and when their creative abilities are high."
With their new blessing, the Kyengera Kinship can't help but look forward to a brighter future for their children, their women, and their families. Pauline only hopes that with this significant triumph in Kyengera, you can help her ministry give this priceless gift to other women in other Kinships.
Thank you for caring about these women in Uganda. Because of your support, they no longer feel helpless. They can now work toward a future of opportunity. Opportunity they never had before you.