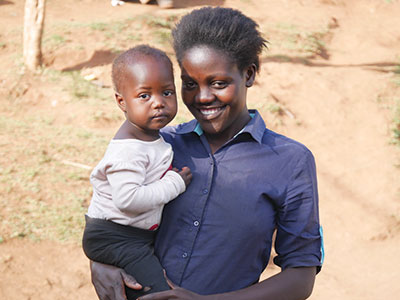 Do you know how the Amish relocate buildings? They can move an entire barn across a field with their bare hands. Yes, an entire barn that was already built and standing. People crowd around every single spare inch of the barn's outer walls, everyone squats, reaches their fingers under the dirt so they can grip around the bottom beam, and on the count of three, they lift. Then, they walk that barn from one side of a field to the other, leaving it completely intact, and using no high-powered machinery.
Move a Barn!
You may look at a whole home of orphans like a barn that you can't move. You might think you can't take care of them by yourself because you're not a heavy-lifter and you don't have any horsepower.  
Well, do you have $35? Will you have another $35 next month? How about the month after that? If so, you can dig your fingers under the wall of that barn and lift, and it'll move!
How? Because you'll be putting your gift together with hundreds of others, and making something happen.
The Kinship Kindness Alliance
Sign up to make a monthly gift of any amount, to support any of Kinship United's programs, and you'll be part of the Kinship Kindness Alliance. The Kinship Kindness Alliance is a community of people who are caring for orphans and widows every month.
When you join, you'll receive regular updates and pictures, and you'll be part of a group of people who are making a lasting impact, together.
Need Some Ideas?
For just $25/month, you could feed a child nutritious meals every day. Just $40/month could send three children to school. And for $100/month, you could clothe 48 children in one year.
The most important thing you can do is just to commit to monthly partnership with Kinship United. 100% of your designated gift will help orphans and widows who desperately need you.
Let's Get Started!
To join the Kinship Kindness Alliance, just click here to fill out the online form, and we'll take care of the rest! 
---
What Monthly Sponsors are Making Happen Right Now!
Generous donors who support food or emergency relief recently helped send a container of food to flooded regions of Kenya. Families whose food stores and crops were ruined by the floodwaters now have enough vitamin-filled food to hold them over until they could rebuild. Hundreds would have starved without your life-saving gifts!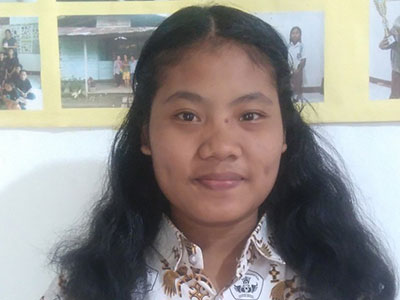 Monthly sponsors of the Sorong Kinship Project in Indonesia made a new life for Isye Ayu Salfi, who came to know Jesus as her Savior because of their support. Isye recalls how much anger and rebellion she used to feel all the time before she moved into the Kinship. She used to hit her younger siblings and her friends, and she refused to listen to the advice of her teachers and elders. But now that she knows God's love and is learning from His Word, she is a completely different person. Today, she's eager to learn and appreciates your prayers for her studies so she can go on to a successful future.