Many of our Kinship Projects are fully sponsored or partially sponsored. You may be the one we have to thank for that! But there are many homes that still need the sponsorship of committed, monthly donors to answer the call to become a hero who offers stability to orphans who need it most.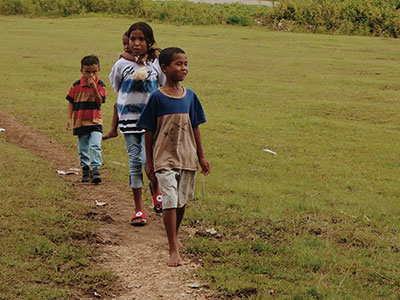 House of Mercy Waikabubak in Indonesia needs your sponsorship and support. Along with providing full-time foster care for orphans separated from their families in one of the poorest regions in the world, families from the nearby Pogowatu and Waimanngura villages come for meals and to attend church services. The House of Mercy Waikabubak was even blessed to officiate a wedding this month.
The building is close to fifteen years old now. You can imagine what the wear and tear looks like on a place of that age. The walls are repainted every so often but are due for a fresh coat now. There is damage on the roof and exterior walls from high winds and storms. After fifteen years of tireless use, the kitchen has stains on the walls, chips in the countertop, and is in dire need of renovation.
If you would like to sponsor the needs of the Indonesia House of Mercy Kinship Projects, kindly make your gift here.