The weather reports looked grim as Hurricane Irma tore through the Caribbean. Cayacoa Kinship, located not far from the northern coast of the Dominican Republic, was preparing for the worst. Hurricane Maria came not long after, bringing even more rain, though the winds were not quite as strong.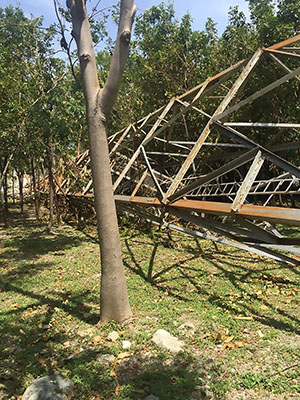 Thanks to your generous gifts, Cayacoa Kinship offered shelter and support to 140 of their neighbors during Hurricanes Irma and Maria.
As the storms raged past, just north of the island, young and old huddled together safe and sound in the Cayacoa Kinship.
After the storms, thank God, there was no damage to the building! Aside for some mango and avocado trees that had fallen, and no electricity for quite a while, it was back to business as usual.
Thank you so much for your quick response and your support of Emergency Relief. Your gifts made a terrifying ordeal into a time to celebrate God's provision and protection.