March 20th was World Water Day, and you celebrated in your usual amazing fashion. When you heard about the dangerous water at the Mae Pa Kinship Project in Thailand, you jumped in to clean it up for them.
More Kinship Projects need clean water! Donate online now or text WATERKU to 41444, and 100% of your gift will be used for clean water solutions.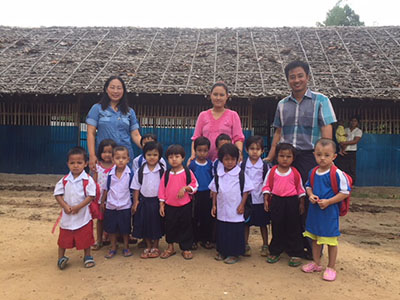 Mae Pa Kinship is serving hundreds of refugee children and families living in a trash dump. The water is a death trap, full of bacteria and waste. Imagine little babies, elderly women, and precious school children drinking water so filthy you couldn't even see the bottom of their cup. With many suffering from kidney stones and lots of tummy troubles, they needed a water filter and storage tanks, and they needed them fast!
You stepped right up and saved the day for the Mae Pa Kinship Project.  And now, thanks to you, they have a way to clean their water. Clean water means refugee children get a chance to go to school instead of staying home with an upset stomach. Clean water means children won't lose their parents due to water-borne illnesses. Healthy families stay together and give their kids more stable lives. That's what you've provided by giving Mae Pa Kinship clean water!