You've heard the popular Bible verse before – or perhaps you're here searching for it!
"Religion that God our Father accepts as pure and faultless is this: to look after orphans and widows in their distress and to keep oneself from being polluted by the world." (James 1:27 NIV)
Today's your day to bring this Bible verse to life and answer God's call! A call so strong, it inspired the creation of our organization nearly 20 years ago. Helping orphans and widows makes up the foundation of our charity. How can you breathe life into James 1:27? Watch our video to find out!
Join Our Compassionate Community of Email Insiders to Learn More
Our Unique and Outrageously Effective Model: Kinship Projects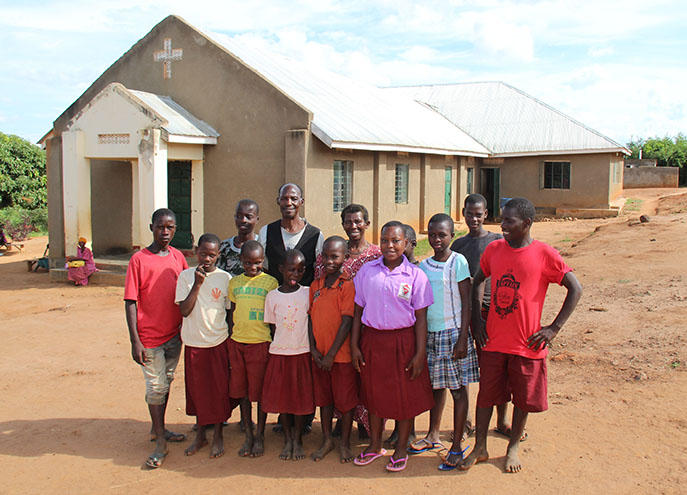 Kinship Projects are churches first, with a home where orphans and widows can live together in a safe family environment. Widows serve as loving caregivers who look after the orphans. Your support helps Kinship Projects to care for the women and children living under their roofs and to reach out to their communities with food, water, and the hope of the Gospel.
Over 50 Kinship Projects are caring for orphans and widows in 10 different countries worldwide. Click here to explore our Kinship Projects and see pictures of the kids every day superheros like you are helping.