Children who have seen the unthinkable and suffered the unimaginable need a safe place to sleep and the peace found in God's word. This Christmas, you can give an orphan exactly that! Choose one, or give both to grant an orphan's Christmas wish this year, and you will be a blessing to a hurting child.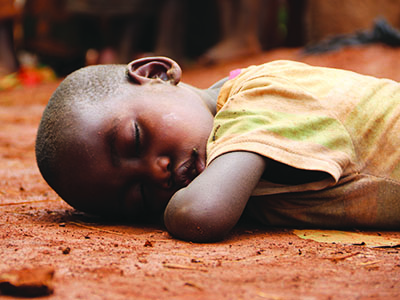 Mattress and Blanket
Who needs a security blanket more than a war-shocked orphan? This child is desperate for a soft, safe bed of her own. After fearing for her life every time she closed her eyes, or having only nightmares night after night, a mattress and a soft blanket would be a dream.
Mattresses and bedding are some of the most-needed items in all of our Kinship Projects around the world. Please consider making this the most meaningful Christmas gift you'll give this year!
$75 provides a mattress and bedding for an orphaned child.
Give a Mattress and Bedding Here!
Bibles
Bibles are prized possessions in Kinship Projects. Each child is hungry for God's Word, but there aren't enough Bibles to go around. For a child to have his own Bible is a real privilege, and it is the beginning of a life of love and service for the Lord. Is that something you'd like to invest in this Christmas?
$25 provides five Bibles!