When Beatrice was 10, the unimaginable happened: her mother lost her battle with AIDS.
She remembers her mother's death vividly, saying that she watched the AIDS eat away at her bones until she died.
What could possibly be worse than that? Well, her father had already died of the same disease 5 years earlier. 
Beatrice was an orphan.
Her parents' deaths left her and her three siblings under the care of her aging grandmother. But her grandmother was too weak to provide for Beatrice and her siblings. 
So instead, little Beatrice became the breadwinner of the home.
At the age of 10, she was the one harvesting food, cooking for her siblings and bathing them. She did her best to take care of her family.
But she was just a child.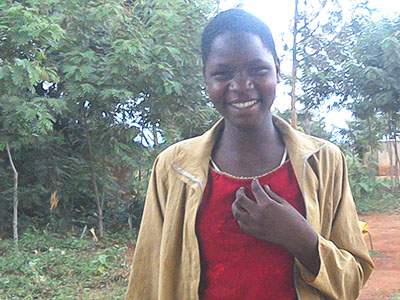 When she arrived at the Matibo Kinship Project in Uganda, Beatrice was very thin, with scaly skin and wounds on her legs. But because she finally had someone to take care of her, she got better!
When asked about her past, Beatrice said this:
"It was like coming out of a horror dream when I was allowed in Matibo Kinship."  She explained that at her new home, she's treated like a kid. And that it wasn't until she came to the Kinship Project that she realized that she was a child worth taking care of too. 
At the age of 10, she gave up her childhood to make sure that her siblings would eat. When she came into the Matibo Kinship Project, she was able to set that burden down.
She was allowed to remember that she was a child too.
Stories like this one are why Kinship United exists. Because of support from incredible people like you, children like Beatrice are able to find safe spaces to just be kids again.